Attract Ideal Clients on Autopilot as a Stand Out Expert in Your Industry
Discover how to ignite your business with a free copy of my newest book, Make Them Choose You: How Local Business Owners Can Double Their Business, Get Customers Consistently, and Have More Free Time WITHOUT Being Held Hostage by Expensive Marketers
On this site you'll discover simple solutions to growing you consulting, coaching or local service business by leveraging your expertise to generate more qualified leads and higher quality clients. I've been involved in online marketing since 1998. That's a long time in Internet years. What I have discovered in that time is that the simpler you make your marketing. the more effective you are in achieving your marketing goals. Don't be distracted by the new and shiny object that comes along to turn your fancy. Stick to what is comfortable and fits naturally with your personality and innate gifts and talents.
Donna Gunter, Business Fame Maker
BizSmart Media
---
For more info, visit https://www.bizsmartmedia.com/your-prospect-attention-engine/
Programs and Services You Won't Want to Live Without
to Spark Your Business Growth
Clients On Autopilot
Few things are as important to your business as being able to attract all the clients you need when you need them. With this in mind, we have created a number of packages that will set you apart and help you become the obvious choice.
Coachsultoring
Coachsultoring, a combination of coaching, mentoring and consulting, is a new type of program that gets you 1:1 help when you need it. We have created this program to be responsive to your needs on your terms.
Training
We don't just offer training for the sake of offering training. Our trainings are carefully crafted for the best possible outcome by someone with over twenty years of experience in engaging, converting and selling to audiences online.
DFY Marketing
Sometimes you just don't have the time or energy to do it yourself. For those occasions, don't put that marketing on hold. Let us help you get the results you are seeking with one of our done-for-you solutions and get your marketing done.
Here's What's Trending in Online Marketing...
---
Winnie Van Heerden
President and Wedding and Special Event Florist, Florunique
Redondo Beach, CA
"In just a week, FlorUnique was all over the Internet! I actually know now what to do next. Her knowledge and availability to answer my questions provide me with great comfort - in lingo that even a novice such myself can understand!"
"I would highly recommend Donna Gunter of BizSmart Publishing for any of your media and marketing needs. She is amazing, going above and beyond to make her clients a success. Donna is prompt and delivers on all of her promises, as well as making herself available to communicate with whether by phone or email. She never disappoints!""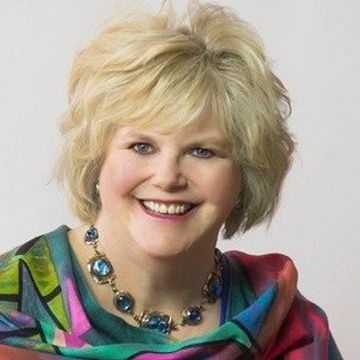 Ann Leach
Founder and Creative Coach, The Creative Cottage
Joplin, MO
"Coaching by e-mail has helped me laser in on my questions, see the bigger picture of my business and has given me the resources I need to get the job done. Donna is a treasure trove of knowledge and resources and freely shares what she knows in this program."
"I love Donna's content. She provides quick, easy to follow explainations of tools of the trade!"
Google review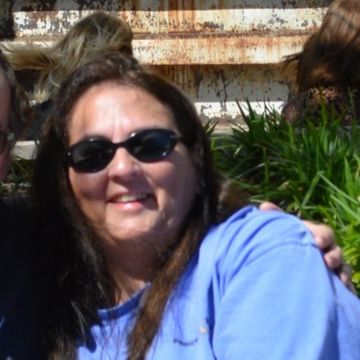 JoAnne Barton
Co-Owner, Barton Glass
Wills Point, TX
"Always learn a lot from Donna! She has so many different & out-of-the-box ideas that we can implement to market our business. Looking forward to working with her."
Google review
Jean Hanson
Co-Founder, and Authorized Duct Tape Marketing Consultant, The Janitorial Store
"Donna and I have worked together on projects on and off for several years, and with each passing year, I continue to receive tremendous value from everything she does for me. She recently connected me to a group of savvy, entrepreneurial women and we co-wrote a Kindle book. Donna managed the entire process; all we had to do was create our content for the book and promote it to our network. On launch day we set several sales records on the Amazon Best Seller Lists, and it created a buzz among my social media followers. Thanks to Donna I can now call myself and Amazon Best Selling Author!""
"Donna played a significant part in helping me to enhance my visibility. She has been willing to go above and beyond, where needed, to ensure a successful outcome. She not only gives good advice, but has exposed me to tools and techniques that have given me a much more professional looking presence."
"Since becoming a best-selling author, my credibility has increased tremendously. I had a wonderful experience working with Donna. You did all that you said you would and more. I truly appreciate the communication via the Facebook group and I felt that you were genuinely pulling for us as a group to be successful. I can't think of a single way the process could have been any easier."
"Donna had the vision for this project and made it easy to participate as a contributing author. The results speak for themselves -- we are all Amazon Best-Selling authors in not just 1, but 3 categories! Another benefit? We're enjoying the additional visibility and exposure Donna generated sharing our news through multiple media outlets."
Shelley Webb
Executive Director and Owner, The Social Webb
"As many of us do, I've always wanted to be a published author. And now, with the help of Donna Gunter, I am not only published but am an Amazon Best Selling Author and have been "seen on" CNN AND it couldn't have been easier! My journey was made super simple by Donna's 30 Day Authority Program, which guided me through the entire process, and took care of all the back end technology and publicity. I cannot be more excited and pleased!"
Baruch Spiegel
Director & Founder, Global Education Network Initiative LTD (G.E.N.I)
Oxford, United Kingdom
"It's not always easy to find passion and professionalism in business but Donna has shown to be both every step of the way. From publishing my first book to strategizing my product launches, Donna & BizSmart Media have provided the catalyst to my extraordinary new business growth."
Rebekah Jones
RebekahJones.com
"Donna is professional, well-organized and above all, she is a kind and generous person. Having Donna on your team is like having your own cheering section! She's always positive and upbeat!"
Rebecca Beardsley
Owner and Hair Stylist Mentor, ShineForth Salon
Oakland, CA
"The breadth of Donna's expertise became very apparent when we began working together on my book project. The quality and depth of her work couldn't have been a better match. She helped me find my voice and move into getting the word out, while creating ease every step of the way. Not only that, with her stellar support my book soared to become a #1 Amazon International Bestseller in four categories! Her follow through is bar none, I couldn't have done it with out her!"
"This was the easiest, yet most rewarding experience in becoming a Kindle best-selling author. I was able to focus on my passion - writing, and you did all the work to make the book become a reality. It was seamless! I would definitely use your services again and would recommend it for anyone wanting to become a best-selling author in a short amount of time."
Janet Bonnin
President and Family Growth Coach, Fine-Tuned Families
"One of the things that I did in working with Donna was shifted my business model from one of pure coaching to one of coaching and e-commerce. I am so thrilled with the value I find in working with Donna and I highly recommend her."